Enabling VT-x on IntelliStation Z Pro 9228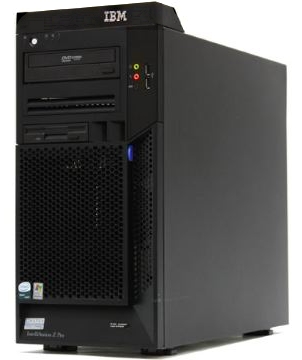 <!||||||||||||||||||||||||||||||||||||||||||||||||||||||||||||||||||||||||||||||>
IBM never put an option to enable VT-x on the Z Pro 9228 IntelliStation, even though the CPUs support it natively and the fact it wouldn't be difficult to add a basic statement in the BIOS to do so. Even more perplexing is the fact it was even considered to be excluded: being a native feature of later intel microprocessors and a staple for x64 virtual machine emulation make it an expected feature on any expensive workstation-class computer.
Supposedly there was a fair bit of outcry in regards to this, but nothing officially was ever done.
The instruction package can be downloaded here:
--> Enable VT-x fix pack for 9228
This works fine on Z Pros equipped with quad-core cloverdale Xeons.
P.S. If you're in need of an IBM Z Pro replacement with something more modern and you're caught with your pants down since IBM hasn't made another IntelliStation; I would recommend the IBM System x 3300 M4 as an option. A lot more modern and more powerful--its only disadvantage is lack of a second PCI-e x16 slot and terrible UEFI support for ATI cards. It also requires some modding.
<!||||||||||||||||||||||||||||||||||||||||||||||||||||||||||||||||||||||||||||||>