IBM System x3500 M5 Prototype Information
System Type: 5464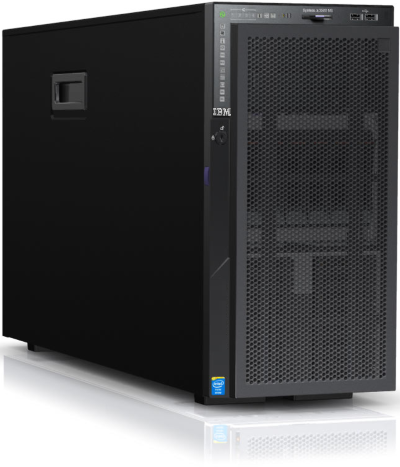 <!||||||||||||||||||||||||||||||||||||||||||||||||||||||||||||||||||||||||||||||>
Right just before the x3500 M5 was released by IBM, the System x division was sold out to Lenovo. Therefore, the 'IBM' x3500 M5 will forever remain in pre-production status and you will only be able to buy a Lenovo x3500 M5--which of course will have some final production differences as well.
David Watts reviewed the pre-Lenovo IBM x3500 M5 units in all of their glory. Where the pre-production IBM logo goes, the Lenovo units still have a residual spot for the IBM badge there. This can be observed in various stock photos (the above stock photo has been modified to what it would look like). As a result technically the pre-release IBM x3500 M5s are the last x86 IBMs, with the M4s being the final product unit IBM System xes.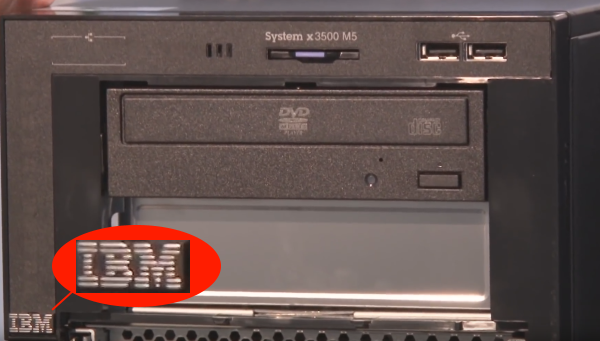 One highlight of the x3500 M5 is that it can run an Intel Xeon E5-4669 v3. Which means you can run two of those in parallel (45 MB of cache per CPU), along with a maximum of 1.5 TB of RAM. The memory bandwidth is 68 GB/s which is twice as fast as the E5-2470's 38.4 GB/s.
Like the larger brother of the M4 series, the x3500 M5 uses hotswap fans (unlike the x3300 M4, which have actual cables albeit nonstandard ones). In order to mod the hotswap fans with a fan emulator, the best route in my opinion would be to glue the circuit with the PCB on the top portion of the hotswap fan, and hijack the hotswap pins. THEN, a new fan can be placed in the holder but retain its original connector and be hooked up to a fan panel.
I reached out to IBM/Lenovo, sadly it looks like none of these are for sale; at least nobody has ever asked to buy a prototype before. If you have one of these prototype M5s, please contact me as I am interested in buying one.
<!||||||||||||||||||||||||||||||||||||||||||||||||||||||||||||||||||||||||||||||>