AIX Desktop Applications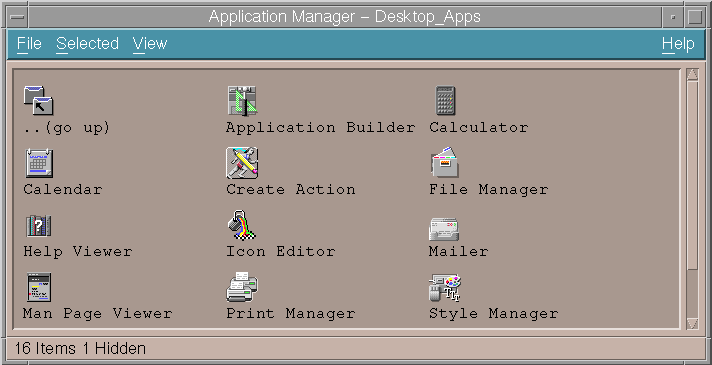 <!||||||||||||||||||||||||||||||||||||||||||||||||||||||||||||||||||||||||||||||>
AIX used to have a fairly large desktop following (it started out as a desktop operating system after all). However as time has went on, AIX closed source applications, open source applications, compiling information, installation information etc, gets lost as time progresses and fewer people give it attention. This page attempts to correct that by listing closed source applications, all of the free open source applications for download, as well as outlining the dependencies.
Dependency Chart
| Install First | Install Second | Install Third | Install Fourth |
| --- | --- | --- | --- |
| glib | glib2 | urw-fonts | gtk2 |
| gettext | gtk+ | atk | xcursor |
| freetype | fontconfig | libIDL | cairo |
| freetype2 | libmng | xaw3d | xrender (libxrender) |
| expat | popt | pango | xft |
| libjpeg | coreutils | | |
| libpng | | | |
| libtiff | | | |
| zlib | | | |
| pixman | | | |
When you're installing the packages, you can either do it through SMIT or even through the graphical web manager and point to a CD-ROM or package(s) that you've downloaded. You don't actually have to mount the CD-ROM when you're using the graphical System Manager because it's intelligent enough to look there (you only ever have to 'mount' a CD-ROM in AIX under unique circumstances but generally it's best to ignore).
Applications Listing
Audio
EsoundD
MPG123/FLAC123
Open Cubic Player
Open Sound System (OSS)
SoX
XMMS1
Graphics
The GIMP
xpaint
CorelDRAW 3.5 (for UNIX)
Alias PowerAnimator
CATIA 4 & 5
Unigraphics
Games
Abuse
Angband
DosBox
Nethack
PrBoom
Powermanga
Quake 1
Quake 2
xshogi (gnushogi)
Documentation
AbiWord
Adobe Acrobat 3.02b (for UNIX)
Adobe FrameMaker 5.5 (for UNIX)
Corel WordPerfect 6.0 (for UNIX)
LaTeX
NEdit
xpdf
Utilities
7zip
gzip
VNC
xv Image Viewer
Wireshark
PuTTY
Virtualization
SoftPC/SoftWindows (for AIX)
WABI 2.0 (for AIX)
QEMU
Programming
Free Pascal
Eclipse
Visual Age 6.0 for AIX
XL/C
GCC
IRC Clients
Downloads
Downloads section is still being built--additional applications need to be compiled etc. Then once all of that is done I can publish what's possible. Any paid-for software (like Adobe FrameMaker) I won't be able to.

<!||||||||||||||||||||||||||||||||||||||||||||||||||||||||||||||||||||||||||||||>